Natural & Applied Sciences
| wdt_ID | NOC | Job Title | Job Description | Wage Range Estimate | Skills | Knowledge | Tools & Technology | Other | Training and Education routes |
| --- | --- | --- | --- | --- | --- | --- | --- | --- | --- |
| 1 | 2123 | Agricultural representatives, consultants and specialists | Provide assistance and advice to farmers on all aspects of farm management, cultivation, fertilization, harvesting, soil erosion and composition, disease prevention, nutrition, crop rotation and marketing. | $46,070 to $95,680 | Communication skills, Teamwork, Customer service | English language, Big Data | Global positioning system GPS software, Soil samplers, Weather stations | Flexibility, Attention to detail, Fast-paced Setting | Lakeland College, University of Regina, University of Saskatchewan |
| 2 | 2271 | Air pilots, flight engineers and flying instructors | Pilots fly fixed wing aircraft and helicopters to provide air transportation and other services. Flight engineers monitor aircraft during flight and may assist in flying. Flying instructors teach flying techniques and procedures to student and licensed pi | $40,000 to $150,010 | Communication skills, Teamwork, Customer service | English language, First aid | Computer assisted software engineering CASE software | Flexibility, Attention to detail, Fast-paced Setting | Saskatchewan Polytechnic |
| 3 | 2251 | Architectural technologists and technicians | Provide technical assistance to architects and civil design engineers in conducting research, preparing drawings, architectural models, specifications and contracts, and supervising construction projects. | $26,060 to $93,850 | Teamwork, Communication skills, Planning | English language, Building Information Modeling (BIM), Budgeting | Autodesk AutoCAD, Autodesk Revit, Computer aided design CAD software | Attention to detail, Self-starter / Self-motivated, Fast-paced Setting | Saskatchewan Polytechnic |
| 4 | 2221 | Biological technologists and technicians | Provide technical support to scientists, engineers and other professionals in agriculture, resource management, plant and animal biology, microbiology, cell and molecular biology. | $32,490 to $104,000 | Communication skills, Teamwork, Decision-Making | English language, Occupational Health and Safety Act, Zoology | Microsoft Excel, Microsoft Word, Cascading Style Sheets (CSS) | Attention to detail, Flexibility, Fast-paced Setting | Lakeland College, Saskatchewan Polytechnic, University of Regina, University of Saskatchewan |
| 5 | 2121 | Biologists and related scientists | Conduct basic and applied research to extend knowledge of living organisms and to manage natural resources; develop new practices and products related to medicine and agriculture. | $56,990 to $129,960 | Communication skills, Teamwork, Planning | English language, Occupational Health and Safety Act, Budgeting | Microsoft Excel, Geographic Information Systems GIS, Microsoft Word | Attention to detail, Fast-paced Setting, Flexibility | First Nations University of Canada, University of Regina, University of Saskatchewan |
| 6 | 2211 | Chemical technologists and technicians | Provide technical support in chemical engineering, chemical and biochemical research and analysis, industrial chemistry, chemical quality control and environmental monitoring. | $35,360 to $87,360 | Communication skills, Teamwork, Decision-Making | English language, Quality assurance, Occupational Health and Safety Act | Electrocardiogram, Holter monitors, Microsoft Excel | Flexibility, Work under pressure, Attention to detail | Saskatchewan Polytechnic, University of Regina, University of Saskatchewan |
| 7 | 2231 | Civil engineering technologists and technicians | Provide technical support in civil engineering fields, such as structural, municipal, construction design and supervision, highways and transportation, water resources and geotechnical engineering. | $41,600 to $100,880 | Teamwork, Communication skills, Organizational skills | English language, Occupational Health and Safety Act, Quality assurance | Autodesk AutoCAD, Microsoft Excel, Microsoft Word | Attention to detail, Fast-paced Setting, Self-starter / Self-motivated | Saskatchewan Polytechnic, University of Regina, University of Saskatchewan |
| 8 | 1452 | Civil engineers | Plan, design, develop and manage construction projects involving buildings, earth structures, roads, airports, railways, public transit facilities, bridges, tunnels, dams, water distribution and sanitation systems; specialize in foundation analysis, build | $60,010 to $130,000 | Communication skills, Teamwork, Project management | Budgeting, English language, Quality assurance | Autodesk AutoCAD, Microsoft Excel, Microsoft Word | Attention to detail, Fast-paced Setting, Flexibility | University of Regina, University of Saskatchewan |
| 9 | 2281 | Computer network technicians | Maintain local and wide area networks (LANs and WANs), mainframe networks, hardware, software and related computer equipment; maintain internet and intranet websites, web server hardware and software; optimize network connectivity and performance. | $39,600 to $109,990 | Troubleshooting, Communication skills, Teamwork | English language, Network administration, Transmission Control Protocol/Internet Protocol (TCP/IP) | Linux, VMWare, Microsoft Active Directory | Self-starter / Self-motivated, Technical Support, Attention to detail | Northlands College, Saskatchewan Indian Institute of Technologies, Saskatchewan Polytechnic, Saskatoon Business College, University of Regina, University of Saskatchewan |
| 10 | 2174 | Computer programmers and interactive media developers | Write, modify, integrate and test computer code for internet applications, computer-based training software, computer games, film, video and other interactive media. | $48,010 to $96,970 | Teamwork, Communication skills, Leadership | Agile Software Development, Scrum, User Interface Design | Java, JavaScript, SQL (Structured query language) | Flexibility, Fast-paced Setting, Self-starter / Self-motivated | Saskatchewan Polytechnic, University of Regina, University of Saskatchewan |
| | NOC | Job Title | Job Description | Wage Range Estimate | Skills | Knowledge | Tools & Technology | Other | Training and Education routes |
Below are the post-secondary institutions in Saskatchewan for Natural & Applied Sciences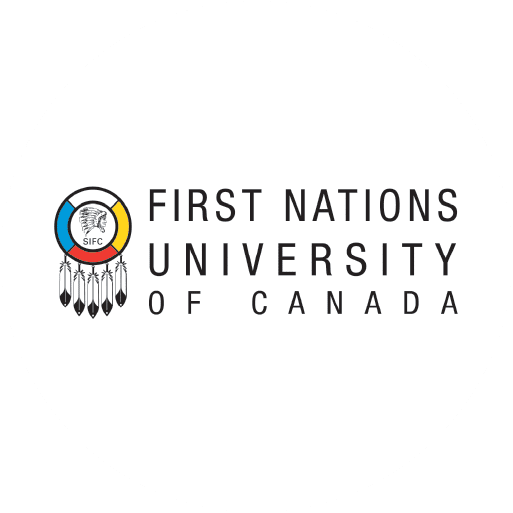 First Nations University of Canada
The First Nations University of Canada is a First Nations owned post-secondary institution that aspires to have transformative impact by bridging our ceremonies, knowledge keepers, languages, and traditions with the delivery of high-quality education that will lead to the pride and success of all students, First Nations communities, and Canada.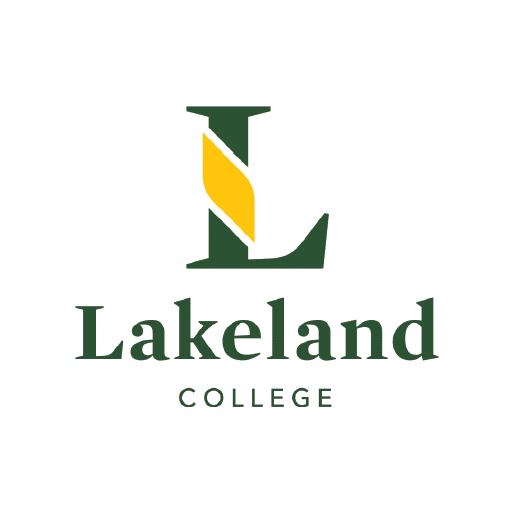 Lakeland College's programming seeks to meet the needs of learners, communities, business and industry. Programming includes agricultural and environmental sciences, apprenticeship and industry training, energy, fire and emergency services training, wellness and human business and university transfer.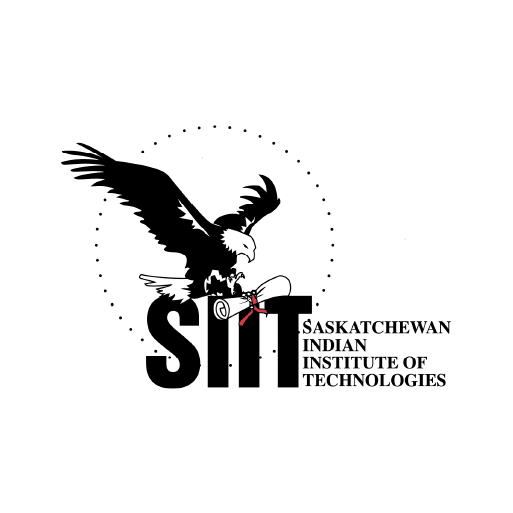 Sask Indian Institute of Technologies
Saskatchewan Indian Institute of Technologies (SIIT) is a First Nations-governed educational institution, one of only four credit-granting post-secondary institutions in the province- and the only credit granting Indigenous institution. SIIT provides adult learners with academic, vocational and technical training as well as services and supports for employment and career growth.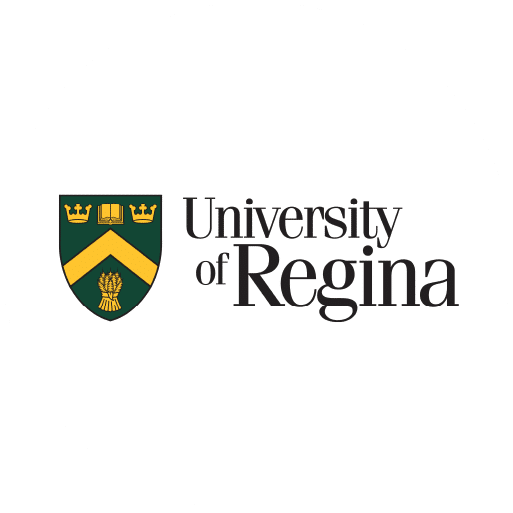 The University of Regina offers 10 faculties, 25 academic departments and schools, 18 research centres and institutes, and three federated colleges (Campion College, First Nations University of Canada, and Luther College), bringing excellence and diversity to the educational experience.