Contact 360 is a collaboration of organizations in Saskatchewan committed to the development of a career culture that supports youth, adults, educators and career practitioners in the advancement of life/work transitions.
USask Student Employment and Career Centre.
The Student Employment and Career Centre (SECC) contributes to student success by empowering students/alumni with the necessary tools, resources and supports to make a successful transition from education to career.
View Website
Regina District Industry Education Council
Creating a community of shared responsibility in preparing our youth for quality careers.
View Website
SaskAbilities
Dedicated to providing programs and services to people experiencing disability in Saskatchewan, and provides Vocational, Rehabilitation and Recreational services to individuals across the province
View Website
Radius
Non-profit providing programs that support job seekers in their connection to employment through employee development and specialized training opportunities.
View Website
Work Preparation Centre
Non-profit, charitable, community-based organization that has served the Regina community for 45 years.
View Website
Gabriel Dumont Institute of Native Studies and Applied Research
To promote the renewal and development of Métis culture through research, materials development, collection and distribution of those materials and the design, development and delivery of Métis-specific educational programs and services.

View Website
Southeast Advocates For Employment
Community-Based, Non-Profit Organization operating in Estevan, Weyburn & surrounding areas to assist folks with barriers in accessing education or employment.
View Website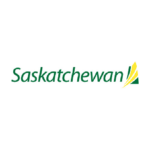 Government of Saskatchewan
SaskJobs provides job searching, job matching, career planning, and job training services to Saskatchewan residents throughout the province
Saskatoon Tribal Council
Works collaboratively with its seven member First Nations, the City of Saskatoon, Federal and Provincial Governments, school boards and private industry to provide a multitude of programs and services to First Nations people, on and off reserve.
View Website
Saskatoon Industry Education Council
A bridge between Saskatchewan's career opportunities and Saskatoon area youth. Through a partnership among business, K-12 and post-secondary schools, unique hands-on career exploration events and programs are designed and delivered to students, helping them find a career that connects their passion and natural talents with current and future workforce needs.
View Website
The City of Saskatoon
Situated on Treaty Six Territory and the Homeland of the Metis. We are a resilient community, made stronger through our diversity and becoming bolder as we continue to find and challenge our place in the world.
View Website